Gentle. Quick. Quiet
The GreenBroz 215 Dry Trimmer is designed to closely mimic the act of hand trimming your harvest while increasing the consistency and efficiency of your harvest process.
While the 215 Dry Trimmer is primarily designed to be gentle and quiet, the 2-4 pounds per hour capacity allows you to trim your flower as quick as anyone in the game.
Our patented blade design allows for the gentle rolling of the flower maintaining the natural curves and preserving the cannabinoid profile.
Whisper if you want or play music while you harvest. No vacuums or large attachments needed.
Turn your perfectly preserved trim from our GreenBroz Dry Trimmers into further profit in an instant with the Alchemist 215!
Trim Gently
Patented Blade Design
Our patented blade design encourages a gentle trimming process for your harvest, preserving purity, potency, and the beautiful shape of your flower. You spend months cultivating your product, so we built our trimmers to be gentle on your flower above all else.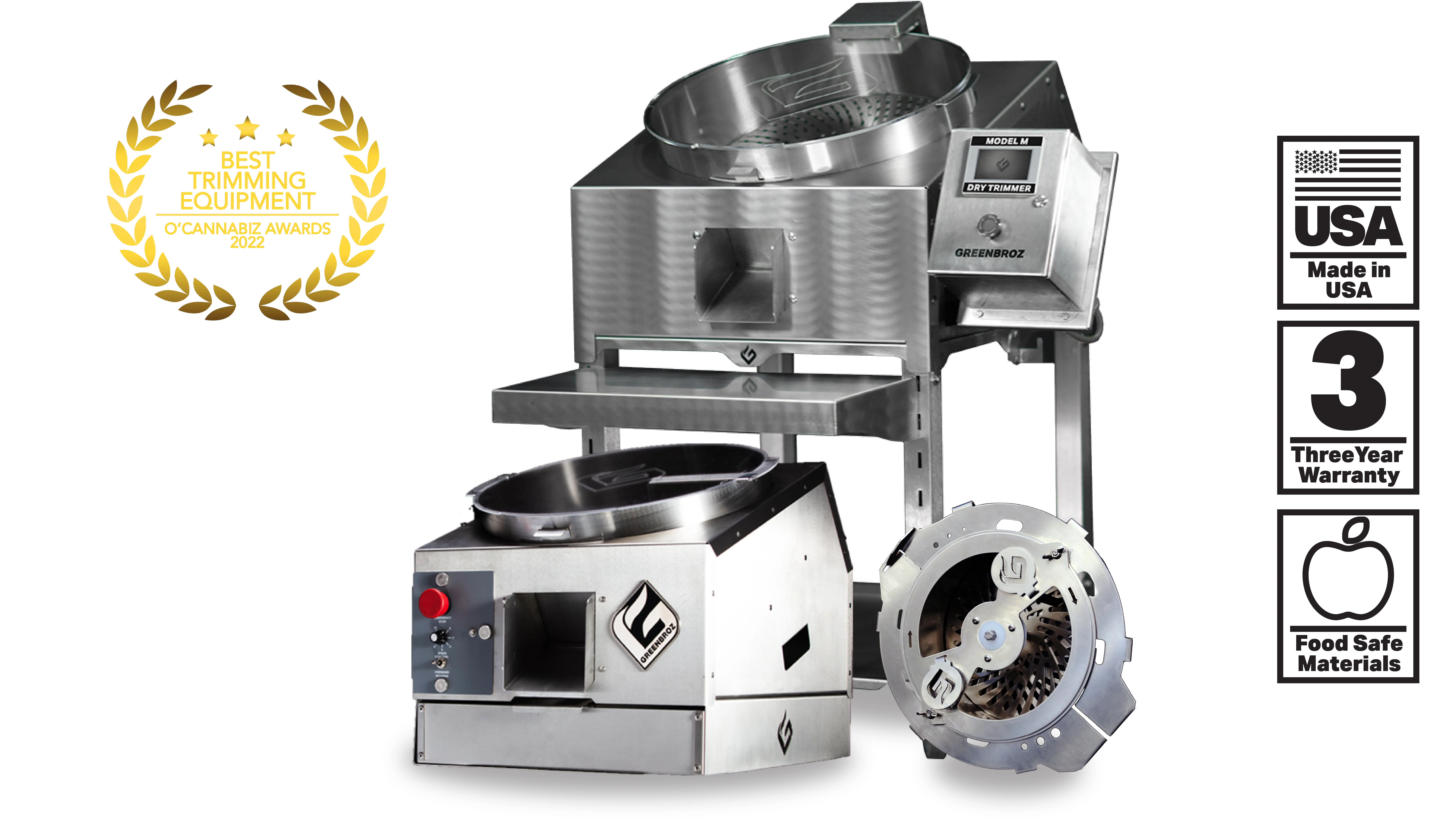 Quick Results
2-4 Pounds Per Hour
While our primary objective is to be gentle on your flower, our dry trimmers can trim quickly as well, allowing you to manicure 2-4 pounds per hour while controlling the entire process through our responsive design, ensuring you achieve your desired finish every time.
Quiet Operation
Enjoy Your Trimming Experience
Whisper if you want or play music while you harvest. Our 215 Dry Trimmer's 25-watt conveyor motor produces minimal noise so you can direct your employees, make business calls, or simply spend some quiet time with your buds.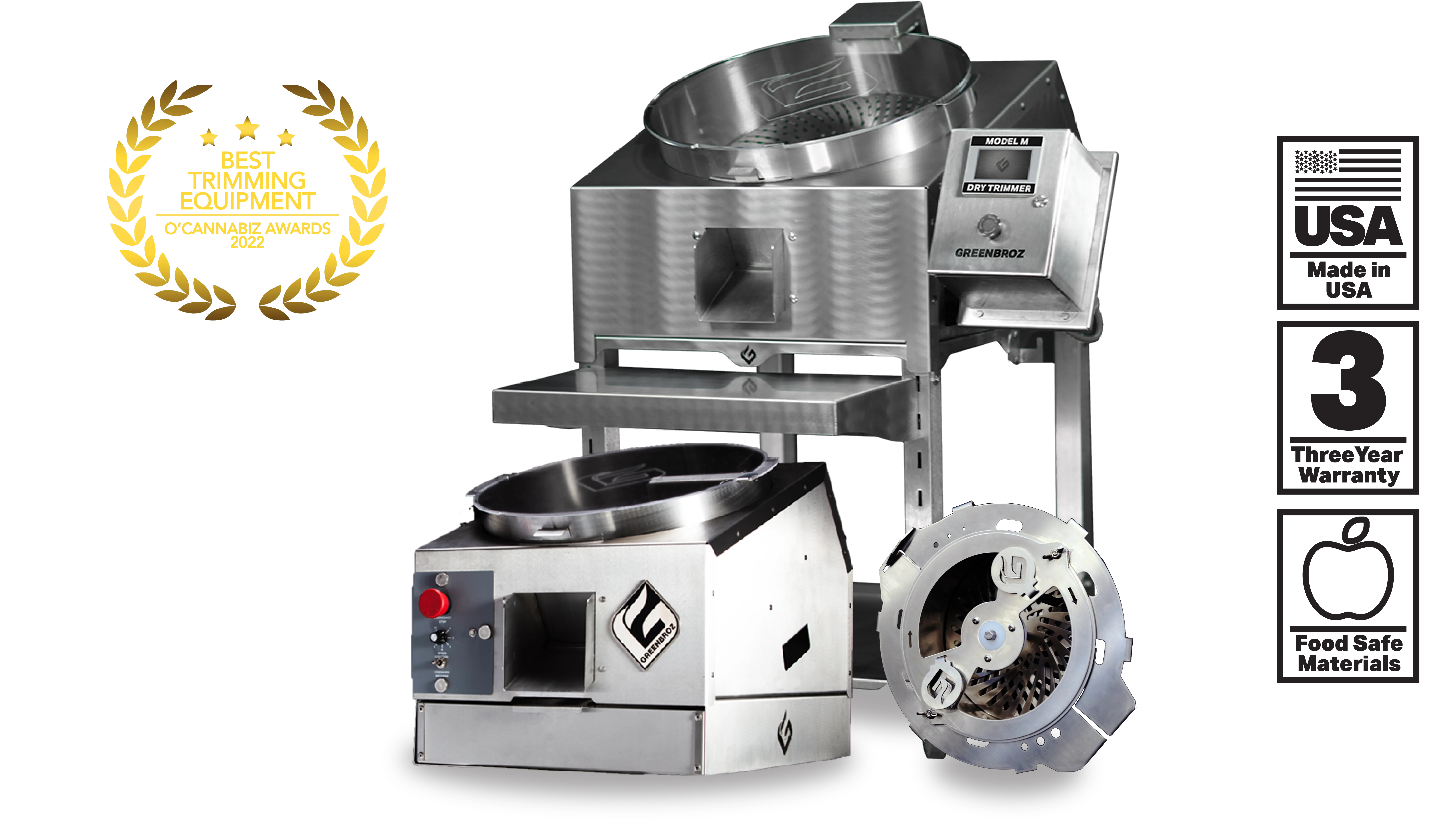 Made In America
Assembled by Hand
We are Veteran owned, committed to fine American craftsmanship, top of the line machine engineering, and exceptional customer service. We're extremely proud to say that our machines are made in the USA. We pride ourselves on stimulating our local economy, hiring Veterans whenever possible, and constantly working to provide industry-leading harvesting equipment to America's next great industry.
This product can be found at greenbroz.com.